Our lives are getting busier, there's no doubt about that. Here are a few of our favourite time-saving apps to help you reach the end of the day just that little bit easier:
1 . Forest
Do you find yourself checking your phone for one thing, only for you to look up and suddenly an hour has passed and your deadline is just that agonising inch closer? If so, you need Forest. What the app does is help keep you away from your phone by handing you sole responsibility of an adorable pixel tree. All you have to do to raise it is not close the app. Simple, right? Before you know it, you'll have a cute forest (grow more trees to unlock different styles!), and a whole heap of work to show for your hard work!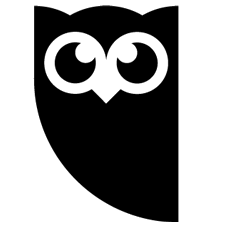 2 . Hootsuite
If you work in social media at all, you'll know this is a no-brainer. For those new to the industry or looking to push your own brand/image with a stronger online presence, Hootsuite is a social media management service that lets you schedule posts, monitor 'streams' (messages, mentions, comments, etc). Using a service that brings multiple social media platforms into one place saves you time, and reduces the risk of getting lost in you Instagram feed, only to then get immediately lost in your Facebook feed once you get back on track. Hootsuite is also multiple-user-friendly, meaning you can delegate work across your team without everyone needing to log in to each individual platform.
3 . Slack
In a similar sense, Slack is a messenger service that is apart from social medias. Without the distraction of Facebook, Slack also offers custom separate 'channels' in which you can chat with your team. So for example, you may have a #general chat stream, as well as different channels for #communications, #tech, and maybe even a #doggifs for that all-important stress relief.
4. Evernote
Evernote is another app that many busy-bees swear by. In a nutshell, the app lets you create and store files, ranging from text documents to pictures. These can be accessed from both computer and phone, and can be shared with others. One of the upsides is it's versatility in information gathering – as a user, you can clip and collect pieces of research (be it for work, travel, or just a personal vision board) and have them all in the one place.
5 . Momentum
This is less of an app and more of an extension for chrome, but it's helpful and simplistic enough that it makes this list. What Momentum does is it takes the usual landing page for new tabs and replaces it with a friendly reminder of your main task for the day/moment (which you set yourself). It also comes with a clock and an inspirational quote, just to give you that gentle nudge to remember the bigger picture. It may seem small, but if it can catch you from falling into a procrastination session every once in a while, that time will all add up in your favour!